Court Room at Carpenters' Hall
Located on the ground floor, the Court Room at Carpenters' Hall is perfectly suited to smaller dinners, board meetings, and as a conference breakout space.
The centrepiece of the room is the magnificent octagonal oak table, dating from 1606 – an enduring piece of furniture that has occupied pride of place in each of the three iterations of Carpenters' Hall.
The burr oak and walnut veneer walls are adorned with paintings of previous members of the Carpenters' Company, four iterations of the Company Royal Charters by James I, Charles I, Charles II, and James II, and a painting by Sir Frank Brangwyn RA depicting a Master of the Company boarding the Carpenters' barge for the Lord Mayor's Show. The silk banner seen in the painting now hangs in the Livery Hall.
Enquire Now
Court Room Floor Plan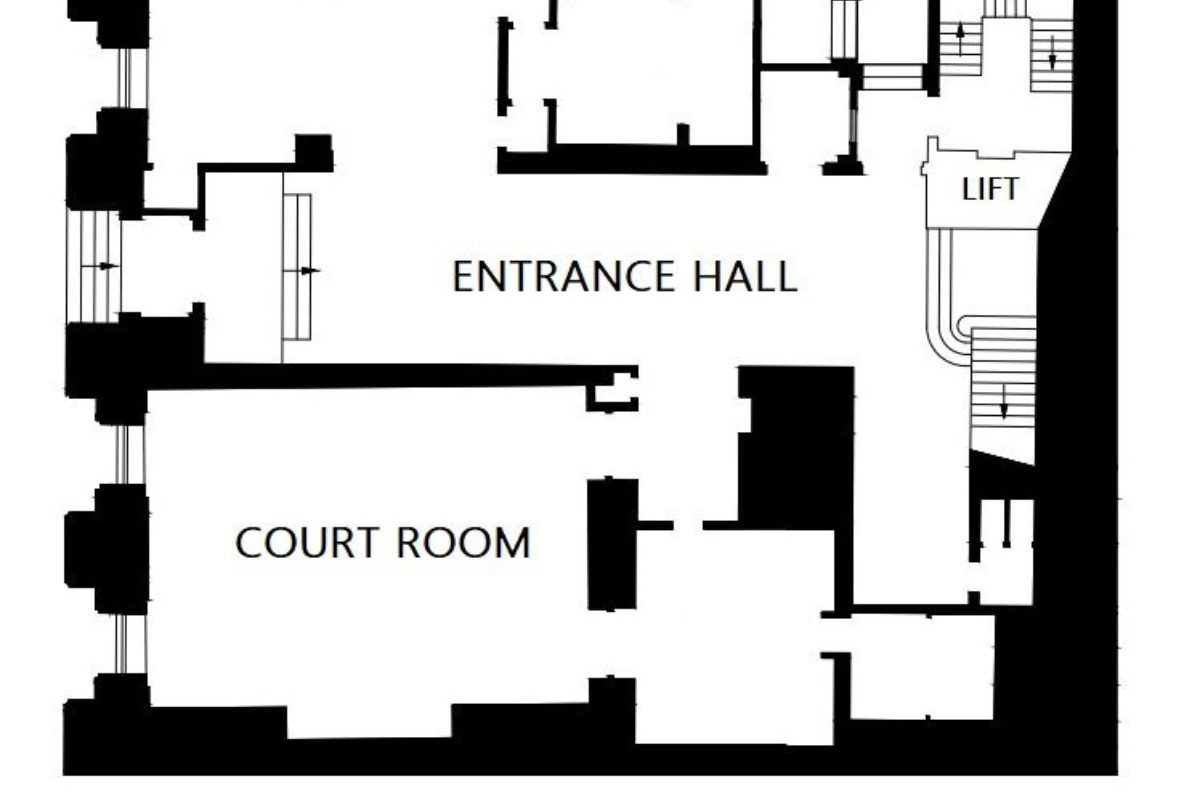 More
Spaces